I have been focusing a lot of attention on dogs and cats in need of our help, but sadly animals in need go far beyond cats and dogs. From animal testing, to protecting our oceans, there are so many ways we can be helping animals. I thought I would take a moment to bring attention to a group of animals who don't often get the spotlight, horses.
Horses aren't a typical pet and are very expensive to maintain. Boarding, feeding, and exercise are just a few requirements you must take into consideration before deciding to own a horse. Through my research I came across estimated costs of $2,500- $3,600 per year, not including stable costs, to own a horse.
Perhaps it's a misunderstanding of how much it actually costs to maintain a healthy horse, or just people falling on troubled times, but on occasion these costs become too much for a horse owner. Whether this puts an owner in a position where they must surrender their horse, or worst case scenario the horse is neglected or abused, what options are out there to protect these animals?
I was happy to see Massachusetts has facilities dedicated to the health and wellbeing of horses. Organizations like NEER North, Inc. are non-profits companies focused on rehabilitating and locating families to adopt these lovely animals.
All pets require a commitment from their owners to ensure everyone's success. This is why Local Animal Heroes is focused on helping educate people on what to know before taking on the responsibility of a pet. For cats and dogs, we have put together helpful tip sheets, with questions to ask yourself before finalizing your decision to adopt. A horse would require the same level of commitment. We are happy to have friends with experience that are willing to speak with you about what to know before adopting a horse. Review the type of upfront, monthly and annual costs as well as the necessary supplies for becoming an avid rider.
Feel free to contact Back In The Tack if you would like to discuss the costs associated with owning and maintaining a horse. They are happy to help answer your questions,and properly prepare you for a happy, healthy life with your new horse.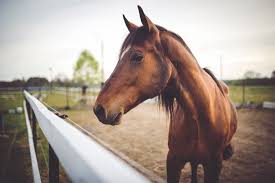 Think a cat or dog might be more your speed. Feel free to download our helpful tips to ask your self before adopting. Interested in an estimate cost break out to raise a health dog/ puppy, visit our blog: What To Consider Before Adopting A Puggle (information applies to breeds other then puggles).